My Worker's Compensation Claim Has Been Accepted, Now What?
Many clients mistakenly think that once their claim is accepted by Comcare/A self-insurer such as EML, they will automatically start receiving ongoing and past payments and that is it. 
This brief guide provides an outline of some the steps that you will need to take to ensure that you receive your entitlements and covers some of the most frequently asked questions for workers compensation claims under the Safety Rehabilitation and Compensation Act.
The most important thing is to remain honest and maintain your integrity.  If there is a change for better or worse to your accepted condition or your capacity to work, this will need to be reflected in a fresh medical certificate.
You also need to make sure that you do not do anything which is substantially inconsistent with your medical certificate.
Administrative Tips for Dealing with Comcare/EML
Make sure that your name and Comcare/EML claim number are referenced in the subject line of any email to ensure your email is automatically scanned to your file.
Keep a copy of every email that you send and every reply you receive for your records.
Always communicate with Comcare/EML in writing by email and ask them to communicate all decisions in writing.
You will not receive incapacity payments unless you lodge the relevant paperwork with Comcare/EML, and your employer, if applicable.
Make sure that your medical certificate is up to date.  Your entitlement to ongoing incapacity payments is informed by your doctor's certification of your capacity, treatment needs and nexus with employment.
Email your latest medical certificate and "Claim for Time Off Work Form" to your agency and CC the insurer general email address if you are still employed by your agency.  If you are not employed, send your certificate and form directly to the insurer.
Monitor whether you are receiving the correct amount; if you are not you should query it in writing.  We recommend that you seek legal advice.
If the insurer denies that you are entitled to incapacity payments for any reason and you continue to be incapacitated for work, you should seek reconsideration within 30 days.  We recommend that you seek legal advice.
It seems obvious but if you do not inform the insurer that you have a medical expense which requires reimbursement, they cannot reimburse the expense.
You need to scan vouchers and receipts for treatment expenses and email them requesting reimbursement.
If Comcare/EML denies reimbursement for any reason you should seek reconsideration within 30 days.  We recommend that you seek legal advice if at all uncertain.
Notice of Intention to Cease Entitlements or Determine no Present Liability
If Comcare/EML sends you a "notice of intention to cease entitlements" or "no present liability" this means that the insurer is considering denying your entitlements for whatever reason(s) (perhaps they consider your condition has resolved).
You should always respond. We recommend that you seek legal advice.
Reconsideration Decision:
If you receive a negative decision on reconsideration, you will have 60 days from when you receive the decision to lodge a review at the Administrative Appeals Tribunal. We recommend that you seek legal advice.
You have an ongoing requirement to participate in any reasonable rehabilitation (subject to the restrictions on your medical certificate). However, it is important to remember that you do have a need and right to privacy and safety and for this reason we suggest that you request that your rehabilitation provider is not present during clinical assessments. If you have concerns, seek advice.
The insurer has the right to request that you undergo examinations by doctors of their choosing from time to time. Unless the request is legally "unreasonable" it is a requirement of your ongoing incapacity compensation rights that you attend.
If you are too unwell you must go to your treating doctor, be certified as such and submit the certificate to Comcare/EML. There would be few circumstances where you would be considered to be too unwell to attend.
Katie Hrobelko
More articles you might like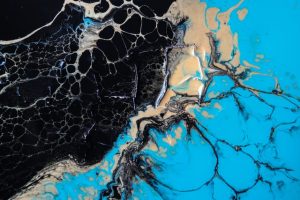 This guide is specifically written for those who are covered...
Read More